Invest in knowledge and something unique
Photoshop and a regular Printer is all you need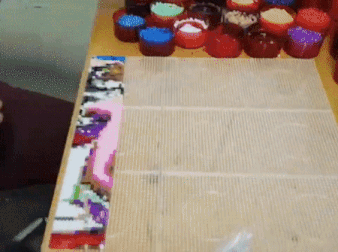 For only $1,000USD
 $349USD limited time
Suppliers included
Course Reviews:
"Thank you, Gonzalo. You started me in this amazing project" - Alejandro, México
"I couldn't be more grateful, I took the course and now I have a side job" - Joel, Uruguay
Hey! I'm Gonz 
Passionate teacher!
I've taught more than 7,000 students in around 30 different countries
What else... hope to get to know you and let's start today! Be sure I won't stop until you reach your goals
Ohhh... my method was published back home in Forbes Mexico :)
No other course offers you something so simple, unique and attractive. And best of all, you do it working from home with just a color printer and Photoshop.
The Complete Digital Course Includes:
$

100USD

Theory and Calibration:

in the first lesson of the course you will learn the theory about the technique and how to calibrate your printer regardless of brand or resolution. Includes explanatory video and support presentation

$100USD

2 in 1:

In this lesson you learn how to merge 2 photos into one. The most basic of effects

$50USD

3 in 1: in this lesson we see the same as the previous one but now merging 3 images

$70USD

 

Color Change:

in this lesson you learn how to change colors with movement, it can be done from one color to another or even an incredible iridescent effect

$70USD

3D Background:

This is a spectacular effect to give depth to the elements within the images. It can be combined with different effects and give more life to the projects

$60USD

Motion Video:

with this lesson you will be able to transfer GIFs or small videos to a physical product

$50USD

Loop:

Learn how to make boomerangs or images that cycle with movement

$30USD

Explanatory video tending common doubts
You don't need to attend face-to-face lessons, or struggle with complex softwares or specialists. Access is unlimited once enrolled. You can also share your work or address your concerns with the entire Arte Cuadrado's team during LIVE sessions or through the FB group with more than a 4,000 students already enrolled in the course.
Generally, art classes charge you a monthly fee and it takes months or even years to master the technique. Here I offer you a unique, eye-catching art that you will master in days. People used to pay more than +$1,000USD❌ to learn this art and they needed very expensive software, special printers and a specialist for training. Now you can master it at home for only $349USD✔  
We accept all major credit cards and PayPal